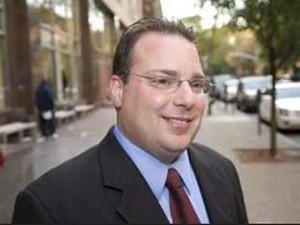 Join The Brooklyn Tea Party At Our Next Meeting On Sunday June 12, 2016 with Guest Speaker Bob Capano, who will be speaking about the NYC Bag Tax that was passed in the New York City Council, and is set to become law on Oct 1,2016. Bob will speak about how we could overturn this unjust Law.
Mr. Capano has been a leading opponent of the bag fee passed by the NYC Council. He appeared on Curtis Sliwa's Drive at Five radio show on 770 AM, Good Day New York with Greg Kelly and Rosanna Scotto, NY1, Channel 7, Channel 9, 1010 WINS, and Channel 2.
Currently, Bob works in various roles for John Catsimatidis and his Red Apple Group and is an adjunct professor of Political Science with the City University of New York. He has served as President of the 68th Precinct Youth Council, providing over 1,100 children of southwest Brooklyn with recreational baseball and soccer programs.
Bob Capano is a long-time Republican activist in New York City who served as President of the Brooklyn Young Republican Club from 2006-2008. He also served in senior level positions with former Brooklyn Republican Members of Congress Bob Turner and Vito Fossella. During their tenure, both were the only Republicans that represented New York City in the U.S. House of Representatives.
The Meeting will be held at the Kings Highway Library 2015 Ocean Ave in the Basement.
Please Join our Facebook Page STOP THE NYC BAG TAX and
sign a petition to stop this tax on all New Yorkers.