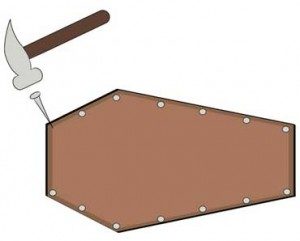 Republicans, Conservatives, and Democrats you're all m&m's. Sure, one may be plain and the others peanut, but you've all been an unhealthy diet for America in my life time. If nothing else at all, every American should walk away with that very message after the 2016 presidential election.
Let's begin with our broken immigration system. Since President Reagan's amnesty, every president has encouraged and welcomed illegal immigrants over the border to varying degrees. For Reagan fanatics, the different time and place argument falls on its face when our national security is put at risk, our nation is purposely remade for cheap labor and votes (depending on who's in charge), and our own citizen's jobs are sacrificed.
Yet, none of that matters because it all fits into today's bigger picture quite nicely. You see, since the emergence of the 21st century and the dot com bubble, every President has continuously sold America out. So long as they benefit from remaking the American economy into something better fit for a global economy and third world consumerism, American people be damned.
If this isn't obvious enough by now for Americans, then I would recommend reading the daily updates provided to us all by Julian Assange and Wiki-leaks. Democrat and 2016 presidential candidate Hillary Clinton, is quoted telling an international bank that her dream is having; "a hemispheric common market, with open trade and open borders." I'm sure that's exactly what our nation's founders intended for.
However, this nightmare could only be truly realized if the United States military was emasculated and undermined. This is exactly what President Obama has done by treating our military as a social experiment. Our current commander in chief has allowed for homosexuals to serve openly in the military, and pushed to have women serve in combat roles. Adding to that is his sequestration, and cutting of 40,000 active-duty soldiers, shrinking the Army to 450,000 by 2017. Meanwhile, we have Russia saber rattling with nuclear weapons, and President Obama playing a dangerous game of chicken.
After looking at all of this it's become clear to me that every president in my lifetime has driven America to the brink. If good fences make for good neighbors, then we need a physical and technological wall to make us all safer. If Trump is elected America's next president and only builds a wall, he's already accomplished more than any president from Reagan on through Obama.
By Raimondo Ranalletta
Brooklyn Tea Party