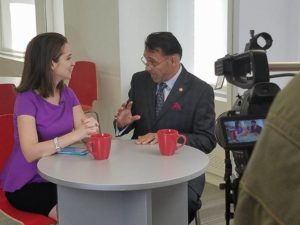 Join The Brooklyn Tea Party For Our Next Meeting On 10/16/16 with Guest Speaker NYC Mayoral Candidate Darren Dione Aquino.
Time Sunday Oct 16, 2016 From 4 PM – 6 PM
This Meeting will be held in the Back Yard of 616 East 4th Street Brooklyn NY 11218, Directions- By Train. F Train to the Ditmas Ave Stop, and walk t owards Ocean Parkway and make a left onto East 4th Street.

Darren Dione Aquino is the founder and CEO of Advocates for Disabled Americans,Veterans, Police, Firemen & Families (ADA VETs). Darren is a disabled American, who began advocating for himself and others in 1983, for Social Security claims and other disability rights, such as fair and equal treatment in society, since they were denied him.
Darren has developed relationships with governmental offices, including the White House and officials, who closely collaborate with him. Among those that took a stand, were President Ronald Wilson Reagan (the inspiration of ADA VETs), President George Herbert Walker Bush, President George Bush, Senator Ted Kennedy, Senator John Thune, Senator John McCain, Senator Hillary Clinton, Governor George Pataki, Mayor Rudolph Guiliani,the Capitol Police, Washington DC Police, the United States Secret Service, NYPD, FDNY, and former Justice of the United States, Sandra Day O'Connor,and most recently, Governor David Patterson. The list goes on…New supporters of ADA VETs are Mr. Ali Merhi, Carissa Luccioni and Jaime Griffin from Central Casting.
Darren made ground breaking changes during President Ronald Reagan's funeral. Through his relentless efforts, all disabled, which included disabled veterans, did not have to wait on line to view the President during the services. The disabled were allowed in first, they were able to pay their respects honorably. Darren also made changes during the President George Bush's inauguration. Again, the disabled were seated first, access routes for the disabled were determined, full integration was realized.
Darren Dione Aquino, after receiving many requests from disabled veterans, disabled americans, has decided to run for Mayor of NYC in 2017. New York is fed up with the leadership of Mayor DeBlasio. Crime is at an all time high, there is rallying in the streets, unrest…..
Darren Aquino has a plan for NY , a plan that will economically stimulate NY, that will deal with housing for seniors, but first and foremost, will restore the trust between citizens and law enforcement. The city has not seen such bad leadership since Mayor Dinkins.
This Meeting will be held in the Back Yard of 616 East 4th Street Brooklyn NY 11218, Directions- By Train. F Train to the Ditmas Ave Stop, and walk t owards Ocean Parkway and make a left onto East 4th Street