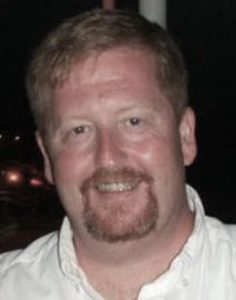 Join the Brooklyn Tea Party at our next meeting on Sunday April 30, 2017 from 1:30 to 3:30 PM in the Basement of the Kings Highway Library 2115 Ocean Ave, with Guest Speaker 1st Vice Chairman of the kings County Republican Party Party Brian Doherty .
The Meeting will be held in the Basement of the Kings Highway Library 2115 Ocean Ave. from 1:30-3:30 PM Sunday April 30, 2017
Brian Doherty's Bio – Brian Doherty is a native of Brooklyn, NY and has lived in Brooklyn his entire life. Brian was born in Crown Heights, and raised in Midwood and currently lives in Bay Ridge, his parents were both Irish immigrants, who came to this country for the American dream.
Brian attended Saint Brendan's Elementary School and Edward R Murrow High School. Brian received a Bachelors Degree in History from SUNY Empire State College and has completed the Master of Arts program at CUNY College of Staten Island where he is currently writing his masters thesis.
Brian is a retired Sergeant from the New York City Police Department and currently works as a substitute middle school teacher for the DOE.
He became actively involve in the Brooklyn GOP in 2010 after retiring from the NYPD and has served as Vice-Chair for Law Enforcement matters, candidate for State Assembly and District Leader of the 48th AD, County Committee member and is currently the 1st Vice Chairman of the Kings County Republican Party.
Brian has been married to his wife Karen, who is also a city school teacher, for 20 years and they both have 3 beautiful daughters.