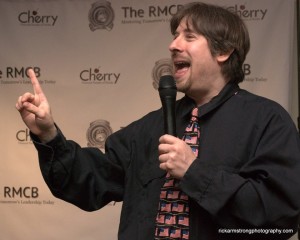 Time- Sunday April 17, 2016 1:30 PM – 3:30 PM
Location:  No Quarter Tavern 8015 5th Ave Brooklyn NY 11209.
Directions:Take the Bay Ridge bound R train to 86 street, walk up to 8015- 5th Ave, Brooklyn, NY 11209. 
Join the Brooklyn Tea Party at our April 17,2016 meeting as we welcome Conservative Comedian and author, Eric Golub. We will learn how to combat Ideological Bigotry through the use of humor and beat the Left at their own game. Eric Golub is the author of "Ideological Bigotry" and the blogger behind "Tygrrrr Express". Eric has written for Andrew Breitbart's Big Hollywood, been linked to by Hugh Hewitt and Mark Steyn, and been published in the Washington Times and Commentary Magazine. He has been radio guest of Dennis Miller, Hugh Hewitt, Armstrong Williams, and many other radio personalities. In 2007 he won the Bloggers Choice Award for Most Passionate Fan Base. Eric has spoken around the country to various GOP groups, including the Republican Women's Federated, Republican Jewish Coalition, Young Republicans and College Republicans. He has done events with everyone from Michele Bachmann to Michael Steele.
Eric will be selling and autographing his books at the end of the meeting.