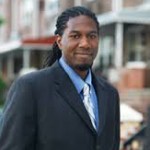 "There will be a lot of support for it in the City Council. We want people to participate in civic life and be invested in what happens. It will lead to a healthier community," said NYC Councilman Jumaane Williams.  Williams' above statement supporting the creation of voting rights for illegal immigrants in NYC, is a dream come true for all of the Democrats and the political and donor classes. However, it's every Black New Yorker's nightmare soon to be realized. While New York Democrats like Williams would be guaranteed a new political majority, and the donor class would keep their nannies and landscapers, the Black community can expect more of the following: The recent surge in heroin overdoses is hitting black and white Americans about equally. According to the CDC, heroin overdose deaths from 2013 to 2014 (the most recent years available) increased by 8 percent for non-Hispanic whites, and increased 8.2 percent for non-Hispanic blacks. Ironically, heroin deaths of Hispanics increased by 0.0 percent.
Further adding insult to injury for Black Americans, will be the further destruction of jobs for the Black Community in NYC. As Al Sharpton often reminds us, Black youth unemployment is twice as high as their White counterparts. Therefore, you can't help but wonder how Councilman Williams thinks giving away low skilled jobs to illegal aliens will help Black lives in New York? Likewise, you can't help but wonder when the chickens will come home to roost for Williams? Finally, why does Councilman Williams believe that law abiding immigrants should be held to a higher standard than illegal aliens? Does Councilman Williams plan on paying reparations of some sort to every family in New York City who has invested time, money, and resources to go through the American immigration system? Any reasonable person would assume this to be the case, and they look forward to hearing what the Councilman proposes that we ought to do. While we await his proposal, he may want to request that his aids refresh him on state and federal laws, which prevents localities from doing what Councilman Williams is attempting to do with this constitutional abomination.
By Raimondo Ranalletta, Brooklyn Tea Party Member.